Corona-bedingte Tourverschiebungen
Aufgrund der aktuellen durch die Ausbreitung des Corona-Virus bedingten Lage sind Konzertabsagen und -verschiebungen an der Tagesordnung.
>> Hier eine kontinuierlich aktualisierte Liste von Touren, für die bereits neue Termine bestätigt sind.
Tourstarts der Woche!
>> Mit Love A, Jordan Mackampa, Paul Weller, Pudeldame, Deeper, Stand Atlantic, Rabih Abou-Khalil, La Dispute, Siv Jakobsen, iamnotshane, The Cool Quest, u.v.a.
POP FRONTAL empfiehlt!
..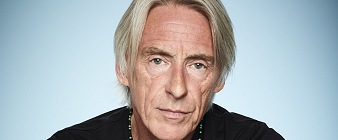 Tickets kaufen!
>> Queen + Adam Lambert, 2Raumwohnung, A-ha, The Australian Pink Floyd Show, Tim Bendzko, Biffy Clyro, Blond, Capital Bra, Moka Efti Orchestra, Cr7z, u.v.a.
POP FRONTAL Magazin!
• 06.04.2020: Tourstarts & Tour-Update - KW 15/2020 (06.04. - 12.04.2020)
• 30.03.2020: Tourstarts & Tour-Update - KW 14/2020 (30.03. - 05.04.2020)
• 23.03.2020: Tourstarts & Tour-Update - KW 13/2020 (23.03. - 29.03.2020)
• 16.03.2020: Tourstarts & Tour-Update - KW 12/2020 (16.03. - 22.03.2020)
• 09.03.2020: Frisch bestätigt! Neu aufgenommene Touren (Stand: 09.03.20)
• 09.03.2020: Tourstarts der Woche - KW 11/2020 (09.03. - 15.03.2020)
• 09.03.2020: Tour der Woche! Messer - Architektur
• 02.03.2020: Frisch bestätigt! Neu aufgenommene Touren (Stand: 02.03.20)
• 02.03.2020: Tourstarts der Woche - KW 10/2020 (02.03. - 08.03.2020)
• 02.03.2020: Tour der Woche! DIIV - Welle
• 24.02.2020: Frisch bestätigt! Neu aufgenommene Touren (Stand: 24.02.20)
• 24.02.2020: Tourstarts der Woche - KW 09/2020 (24.02. - 01.03.2020)
• 24.02.2020: Tour der Woche! Gengahr - Glücksgefühle
• 18.02.2020: Jeb Loy Nichols - Lila Regen
• 17.02.2020: Frisch bestätigt! Neu aufgenommene Touren (Stand: 17.02.20)
• 17.02.2020: Tourstarts der Woche - KW 08/2020 (17.02. - 23.02.2020)
• 17.02.2020: Tour der Woche! (Sandy) Alex G - Höchstnote
• 10.02.2020: Frisch bestätigt! Neu aufgenommene Touren (Stand: 10.02.20)
• 10.02.2020: Tourstarts der Woche - KW 07/2020 (10.02. - 16.02.2020)
• 10.02.2020: Tour der Woche! Máni Orrason - Neugestaltung